If you're brand new to supplements that help alleviate the painful symptoms of arthritis in dogs, I feel for you. Looking back over the years, I've probably spent over a hundred hours researching (like you are now) and way, way more than a hundred dollars.
Some products work, others don't, arthritis progresses and inevitably you'll need to address evolving symptoms with different products.
This article is Part 2 of a Dog Joint Supplement Series where I do side by side comparisons of products targeting our dog's mobility. Part 1 compared Dasuquin to Movoflex – link to article.
In each series, I share my personal experience when used by my 12 year old, extra large breed, 90 pound, arthritic senior dog: Frodo.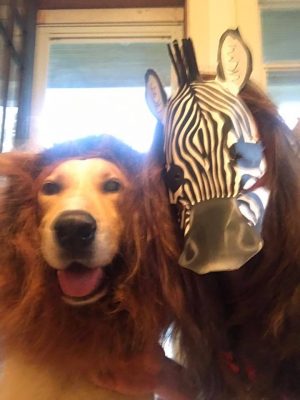 Today, we are talking about Dasuquin for dogs and the 3 products offered in the Nutramax Dasuquin for dogs lineup. Here are the Dasuquin titles and what this article will cover.
Dasuquin Regular
This is the standard, no frills, basic offering. You can buy Dasuquin for small dogs or Dasuquin for Large Dogs and you can buy it through numerous online channels. You'll learn ingredients, estimated cost, product highlights and you'll see my honest review.
Dasuquin with MSM
Dasuquin with MSM is essentially the regular version with MSM added. You'll find Dasuquin with MSM for Large Dogs and also a Small Dog version, both easy to find online. Coming up you'll see the full ingredient list, estimated cost, highlights and my honest review.
Dasuquin Advanced Ingredients
My large breed dog was on Dasuquin Advanced for a short time an I share my honest Dasuquin Advanced Review in the next section.
First, I'll present the comparison table. After the table, I go over my personal experience with the product, whether or not I still use the product and of course: my review of all 3 Dasuquin products and the reasons behind my decision to either continue or stop using the product.
Here is the Table:
3 Dasuquin Products Compared Side by Side (Regular, MSM & Advanced)
 


Dasuquin

Dasuquin MSM

Dasuquin Advanced
Active
Ingredients
Glucosamine Hydrochloride
Sodium Chondroitin Sulfate
ASU Powder
Glucosamine Hydrochloride
Sodium Chondroitin Sulfate
ASU Powder
*MSM
Glucosamine Hydrochloride
MSM
Sodium Chondroitin Sulfate
ASU Powder
*Boswellia Serrata Extract
*Curcuma Longa Extract
*Green Tea Extract
*Alpha-Lipoic Acid
*Eicosapentaenoic Acid (EPA)
*Docosahexaenoic Acid (DHA)
*Manganese

Loading
Dose?
4-6 Weeks
Suggested
4-6 Weeks
Suggested
4-6 Weeks
Suggested
Dosage
Formulas
2 Formulas
Dogs 60-120lbs
Dogs 10-59lbs
2 Formulas
Dogs 60-120lbs
Dogs 10-59lbs
2 Formulas
Dogs 60-120lbs
Dogs 10-59lbs
Packaging
Foil Bag
84 Count or
150 Count
Foil Bag
84 Count or
150 Count
Foil Bag
64 Count or
140 Count
Where to Buy
Vet Offices
Amazon
Chewy
Vet Offices
Amazon
Chewy
Vet Office Only
Prescription?
Not Required
Not Required
Yes and Only
Sold By Veterinarians
Check Chewy Price
Product Link
Product Link
N/A
Check Amazon Price
Product Link
Product Link
N/A
Loading Dose for All Dasuquin
No matter the version, (Regular, MSM, Advanced) a 4-6 week loading dose is recommended. This means for the first 4-6 weeks, you give 2 chews instead of 1 as a way to "load up" your dog's system.
Ingredients – Dasuquin Regular vs. Dasuquin MSM vs. Dasuquin Advanced
At the foundation of each version of Dasuquin is Glucosamine and Chondroitin and to me that's a very good thing. My veterinarian recommended these 2 supplements on my dog's 6th year birthday and he's been taking these two joint supplements ever since.
All versions also contain ASU powder which is reported to enhance the effeciveness of glucosamine and chondroitin.
From there, Dasuquin MSM version is exactly the same as Dasuquin Regular, except it adds MSM.
The Dasuquin Advanced formula provides all the basics and then some. I Love Boswellia Serrata Extract, green tea extract…sure, but then come the added Omega fatty acids and that's where it all goes downhill for me, which we'll cover in the section: Do I Use It.
Where Can I Buy Dasuquin For Dogs?
Who doesn't like buying the identical product for less money? When it comes to Dasuquin Regular and Dasuquin with MSM, you'll be able to buy it online and shop sale prices. If you're going to be a regular buyer, you can save even more money if you sign up for auto-ship.
Unfortunately, when it comes to Dasuquin Advanced for dogs, your price is dictated by your veterinarian and you may or may not be overpaying. I paid $48.00 for 64 chews which is just about 1 month's worth when you consider the 4-6 week loading dose recommendation. Remember, the Dasuquin Advanced Formula (small bag) contains 20 LESS chews per bag than the other formulas.
Is .75 cents per chew a good deal? I have no idea but experience tells me everything sold at my vet's office is highly marked-up. If you're buying Dasuquin Advanced for dogs, I'd love to know what you're paying…leave me a comment.
Dasuquin Reviews: Which Dasuquin I Give MY Dog and WHY
Between vet bills, new issues, supplements, and buying all the products that make life easier for a 90 pound arthritic, senior dog, the cost of care has really increased through the years. Therefore, my approach to joint supplements is seek out the best and save money whenever possible.
Supplements are not cheap and I want them to work! I would rather pay 50 for something that works than 20 for something that doesn't…and a lot of supplements I've tried over the past 6 years have NOT produced visible results, which is what prompted me to begin this article series in the first place.
Of all 3 products, I like 2 and in this order
Dasuquin
Dasquin MSM
Dasuquin Regular Review: What I Like
I am a big fan of giving my dog human grade pills when possible and my vet suggested it long ago for Glucosamine, MSM and Omega 3 & 6 Fatty Acids, and that's what I do. That being said…..
I like that Dasuquin Regular contains the basics which is glucosamine and chondroitin. These really are the foundation of joint health for both dogs and humans and it's paired up with ASU which seems to have an added benefit when combined with the 2 fundamental ingredients.
Do I Give my dog Dasuquin Regular?
Yes, I have Dasuquin Regular in my home and use it when I travel or if I have to leave my dog with his dog sitter. It also comes in handy if I run out of human grade pills. Dasuquin Regular is easier to administer than human grade pills, which I have to wrap in peanut butter or cheese and that is not always convenient. So yes, I use it and I like it!
Dasuquin with MSM Review: What I Like
I like it, but I buy human grade MSM so it ends up costing a lot less than bumping up to Dasuquin with MSM. If you have no interest in saving some money by giving your dog human grade pills or if the idea of wrapping pills in cheese or peanut butter seems complicated, then definitely go for Dasuquin with MSM.
This will give you all of the benefits of Dasuquin Regular, plus you'll be giving your dog and extra layer of joint health that comes from MSM.
Do I Give my Dog Dasuquin with MSM?
I have, I don't anymore, but I would.
If I didn't give human grade MSM I would absolutely, 100% be giving my dog Dasuquin with MSM. The chews are an easy form of delivery and extremely convenient for busy lives….plus my dog likes the taste.
The only reason I use human grade pills is to save money. I have a home filled with senior pets and I have to find ways to stretch the budget. But if I had endless fundst, I'd make my life easier and buy Dasuquin with MSM.
Dasuquin Advanced Review: What I Like
There is nothing I like about the product. In fact, I never would have bought it at my vet's office had I known it contained Omega fatty acids, but the ingredients are NOWHERE to be found on the actual package.
You have to visit the Nutramax website to find the ingredients in Dasuquin Advanced and that really irks me.
My Problem with Dasuquin Advanced Ingredients: Spoil-Prone Omega's
Omega Fatty Acids (the EPA and DHA) such as those found in Dasuquin's Advanced formula are well-known for being highly unstable ingredients because they degrade quickly in the presence of air, heat and light. As they degrade, they begin a process called "oxidation" which sounds harmless enough, but it's not harmless at all.
Oxidation of fatty acids is the beginning of Peroxidation and that's when Free Radicals gain in numbers. Makers of treats and chews understand this, so they have to add "antioxidants" to try and STOP the process from happening in the product.
So first of all, know this: when you see an antioxidant (tocopherols) listed on a dog supplement, it's not going to be used by your dog, it's just there to try and stop the product from oxidizing and turning into a chew or treat filled with with free radicals.
Anyway, Dasuquin Advanced contains Omega Fatty Acids which are susceptible for oxidizing, peroxidizing and going rancid. If they do this (mine did) they enter your dog's bloodstream as free radicals and all the good you thought your were doing may be doing quite the opposite.
If you need help falling asleep tonight, you can read all about the oxidation and peroxidation of Omega-3's and 6's when they are added into foods. It's an article I wrote a while back that goes into great detail: Omegas, Oxidation (Fish Oil) Side Effects for Dogs.   
Also at the end of this article I've included links to articles that touch upon the instability of EPA and DHA. You can also do your own searches and find plenty more industry leaders weighing in on the potential risks of EPA and DHA.
Do I Use Dasuquin Advanced for Dogs?
I did in the past and I will not use this product again. My dog was on it about 3 weeks before he refused to eat the product. They actually smelled putrid and that's when I was prompted to investigate the ingredients.
Not having investigated the ingredients in the first place is a huge regret. My dog is on a homemade raw diet, he gets homemade treats and it's completely out of character for me to NOT investigate ingredients. But I think my vet was so gung-ho about the product, I just remember feeling excited to try it.
Valuable lesson learned, sorry Frodo.
Summing it All Up: Dasuquin Reviews
After 6 years and counting of researching and trying supplements that claim to help my 12 year old senior stay mobile, this is what I use from the Nutramax Product Line and a summary of my Dasuquin Reviews:
I like Dasuquin Regular (link to product) and I Supplement my own Human Grade MSM (link to product) which I buy on amazon. Therefore I do not need the formula with MSM.
If I didn't buy human grade MSM, I would use Dasuquin MSM (link to product) for sure.
I steer clear of Dasuquin Advanced, I regret my purchase and I keep the mostly empty foil bag on top of my fridge as a reminder of how to NOT buy supplements without knowing the ingredients or reading what other dog owners have to say. Every once in awhile, I open the bag and take a whiff, to see just how bad they're getting….it's awful. I think I'll finally toss them on the expiration date which is August 2020.
If you're interested in trying Dasuquin or Dasuquin with MSM, I like them too! Here are links one more time to amazon and chewy. I buy wherever it's cheaper, both companies ship fast!
Dasuquin Regular or Dasuquin MSM on Amazon: (Product Link)
Dasuquin Regular or MSM on Chewy: (Product Link)
Thanks for visiting SeniorDogDays!
You may also enjoy reading the following articles by a DVM and other medical experts as part of your own research. They do a nice job of explaining the benefits of EPA and DHA, along with the potential risks.
Journal of Veterinary Medicine –Lipid peroxidation is characterized by a free radical attack on an unsaturated fatty acid and can occur in the presence of oxygen.  Peroxidation can occur in both the product itself and within the body…./it is prudent to check supplements for adequate amounts of antioxidants. It may be necessary to call the manufacturer to obtain this information.  Article Link
Dr. Jennifer Coates Quote on EPA and DHA:  Sorry about all the chemistry, but I bring it up for a couple of important reasons. Firstly, all those double bonds make omega 3 fatty acids somewhat unstable and prime candidates for oxidation, which leads to rancidity. Article Link
Biomed Research International : "Lipid peroxides are unstable and further degrade to form secondary oxidation products including aldehydes such as 4-hydroxyhexenal (HHE) and malondialdehyde (MDA) As the oil oxidizes over time, there is an initial exponential increase in the concentration of lipid peroxides. These later degrade and the concentration of potentially harmful secondary oxidation products increases as the lipid peroxides decrease."The rate of lipid peroxidation is influenced by light, heat, and oxygen concentration even at normal room conditions. Moreover, even oil stored in the dark at 4°C may oxidize unacceptably within a month of storage.  Added antioxidants reduce but do not prevent oxidation. Article Link